UPDATE Barang!!! bikers apparels ..(Baru & 2Nd)
1. sepatu
Oxford Bone Dry R9 Sports Boot Black
Molded TPU shin guard backed with shock absorbing material
Shock absorbing latex foam on flex panels
Ankle & heel area padded with shock absorbing latex foam
VR Shift pad
Pre-formed orthopedic vibration absorbing foot bed
Techno Gl" Thermoplastic toe cap
Anti-crush tempered steel shank
Anti-Twist molded nylon mid sole
Featuring a HIPORA waterproof breathable membrane
Price : Rp 2.000.000
Size : 43.
* FORMA (New)
Model : Dialblo
With a flexible microfibre upper, air mesh lining and an innovative Air Pump System (APS) providing extra cushioning by using pressure from the foot to pump air into the footbed day long comfort is assured.
TPU Dual Flex and anti-shock EVA midsole combines flexibility when walking with protection when riding and the magnesium toe sliders are replaceable
Size : 44
warna : hitam corak putih
Type : Low Ankle
Price : 2.100 K
gambar 1
[img]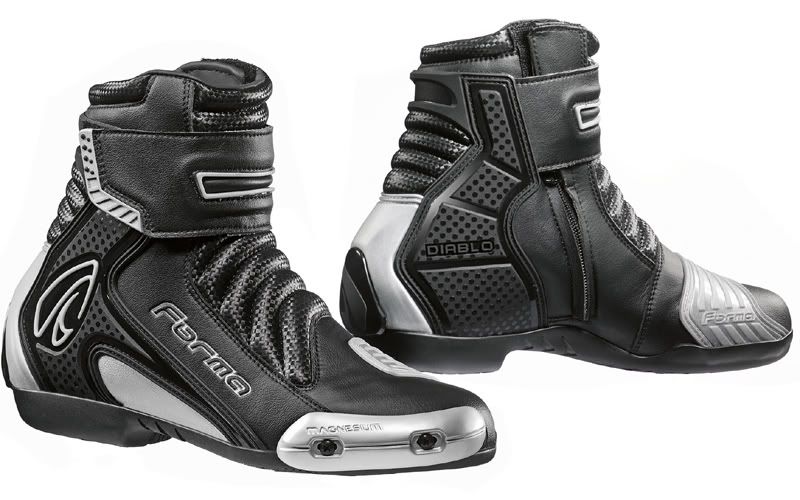 [/img]
* PUMA (New)
Model : Desmo v2 GTX
Aimed at the sport rider, the Desmo is the totally new Gore Tex boot from Puma. Hit the track with confidence with a top of line design sure to put you into first. Goretex lining plus leather construction to provide the best breathability and waterproofing.
Flexible inserts at heel for easy entry and improved comfort. Zinc toe sliders. Internal nylon ankle bone protection and shin plate, additional sliders and heel counter in TPU to protect against impact.
color : Black -white
Size : 44
Price : 3.000 K
gambar 1
gambar 2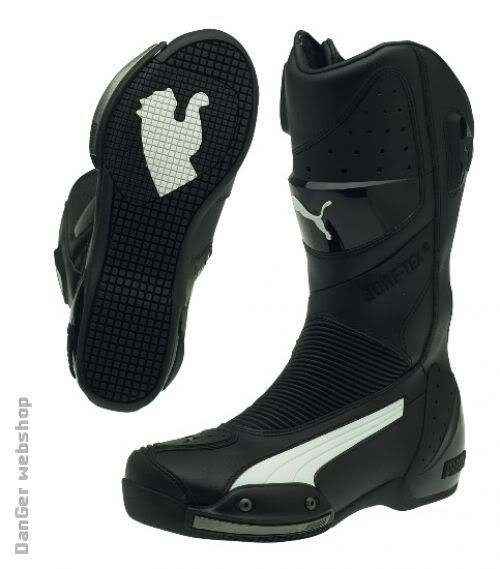 *Oxford Boots
Model : Bone dry r9
Size :43
waterproof.
gambar 1
2. Helm
model : Nolan N102 (second)
warna : Black
Size : XL
Price : 1.700K
kondisi : 90%
gambar 1
[/img]
meeting point : Bekasi - jaktim
call center : 08151639981 / 98091226
sms tidak akan di bales jika :
a. menanyakan status barang "msh ada ngak barangnya"
b. nego dengan harga terlalu